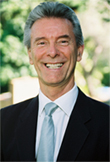 For the past 30 years it has been my privilege and pleasure as an ordained minister to create and officiate personalized, intimate wedding ceremonies for happy couples whether it is just a 2 person elopement or a 200 friends and family gathering.
Having created and officiated over 2500 ceremonies of all kinds I can truthfully say that I think I have the best job in the world -who doesn't want to be around people who love each other, in beautiful places!
For many people, it is very helpful to read my Yelp reviews that describe vividly the joy people experience in my ceremonies.
Kind regards, Ken.
Please read more about my services on my other website at carmelweddingceremonies.com